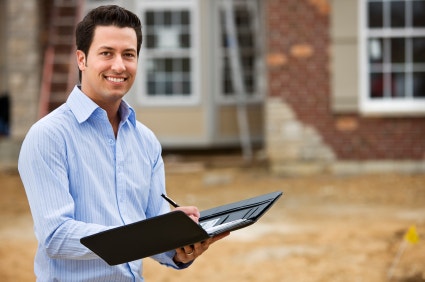 It is wise to perform a building inspection before buying any property so you are sure about the real condition and to avoid problems and extra costs for repair or construction over time. The best option to identify the flaws and the real condition of a property is through obtaining a pre-purchase inspection report or b commonly called as a building inspection. A pre-purchase property inspection report or standards property report is a type of building inspection report, a written account of the property's condition, showing any defects or problems such as faulty roof, safety hazards, movement in the walls, rising damp, to name a few. Obtaining a building inspection Perth report allow you to know the property's defects and problems, a basis for price negotiation, and to get advice about any major issues and how it will affect the property over time.
For the right person to do the job, you have to find a qualified building inspector such as a licensed surveyor, builder or an architect. These professionals ensure that the building inspection report's format and content complies with the Australian Standard or AS 4349.1. The contents of the report include the type of property, the size, age, condition and the reporting process utilized by the consultant or organization preparing the report. Remember that a building inspection is only visual and you may need additional assessment from an accredited specialist like a structural engineer, pest inspector, surveyor, geotechnical engineer, electric supply authority, solicitor or water supply authority.
The property consultant must inspect the interior and exterior of the building, site, existing operable electrical safety switch,  roof exterior, roof space, under-floor space, smoke alarms, and visible signs of asbestos problems, as well as garage, garden shed, carport, separate toilet or laundry, small retaining walls, fencing, steps, surface water drainage, stormwater run-off, driveways and pathways. The building inspection report must also include your name, property address, reason for inspection, date of inspection, scope of inspection, list of areas not inspected including the reason and recommendation, summary of the property's overall condition, and list of significant problems that need repair. There are conditions that can affect the final report such as structural problems which are difficult to detect due to weather, rising damp and leaks, the information you provide, and the problems that were deliberately covered up, making an area appear to be free of problems. If you are decided to obtain a building inspection report, feel free to visit our website to contact us directly. Get building inspection advice here and get started. 
For more info, check out http://www.ehow.com/list_5481597_things-look-home-inspection.html as well.